End to End Monitoring and Control Solution
for Business and Industry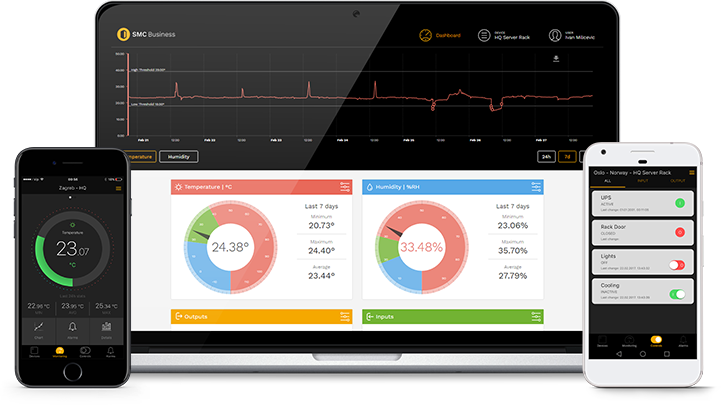 We make our hardware and software secure, reliable and easy to manage

Supracontrol offers a wide range of cutting edge Plug & Play sensors and devices to cover all your business location monitoring and security needs.
---
---
---
Deploy Controllers, connect additional detectors and accessories and use Web interface to set up Controller thresholds and notifications. Controllers can work as standalone devices or you can enable Cloud Integration and use your computer or mobile phone to access them from anywhere.
---
Connect
to free Cloud platform
---
Supracontrol Devices push data to our Cloud Server via TLS-secured connection. All gathered information from all your locations is stored in real-time. Your data is safe and accessible 24/7 for monitoring, analysis and reports.
---
---
Supracontrol mobile app enables monitoring of various conditions at remote locations in real-time and allows you to react to occurred events. Dashboard shows real-time as well as historical dynamic graph overview.
Provides top level overview of aggregate data as well as detailed views of any individual asset or sensor to achieve complete, real-time supervision.
---
---
Supracontrol mobile app is free of charge.
Learn More
---
Set up

notifications

Supracontrol Cloud is able to receive and analyze large amounts of various information and metrics as well as send alerts and warnings about any important events.
Controllers
Standalone IP devices with integrated Web Management Console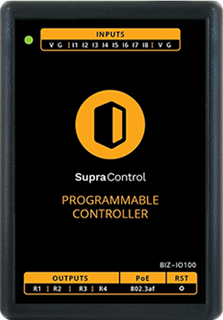 8 digital inputs
4 relay outputs
Sinking/Sourcing configuration
Advanced rules creator
Latching relays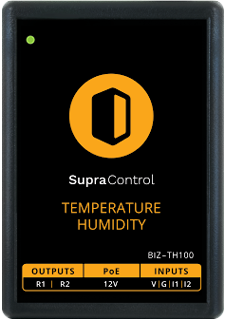 Calibrated temperature and humidity sensor
2 digital inputs
2 relay outputs
Smart alerting
Rules creator

Datasheet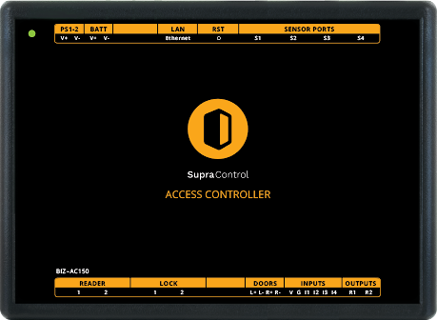 Multiple user identification interfaces
2 electrical locks (12/24V - 2A)
10 programmable IO ports
External battery
Up to 20000 user cards
Detectors & Accessories
Connect detectors and accessories to Controllers and expand their capabilities